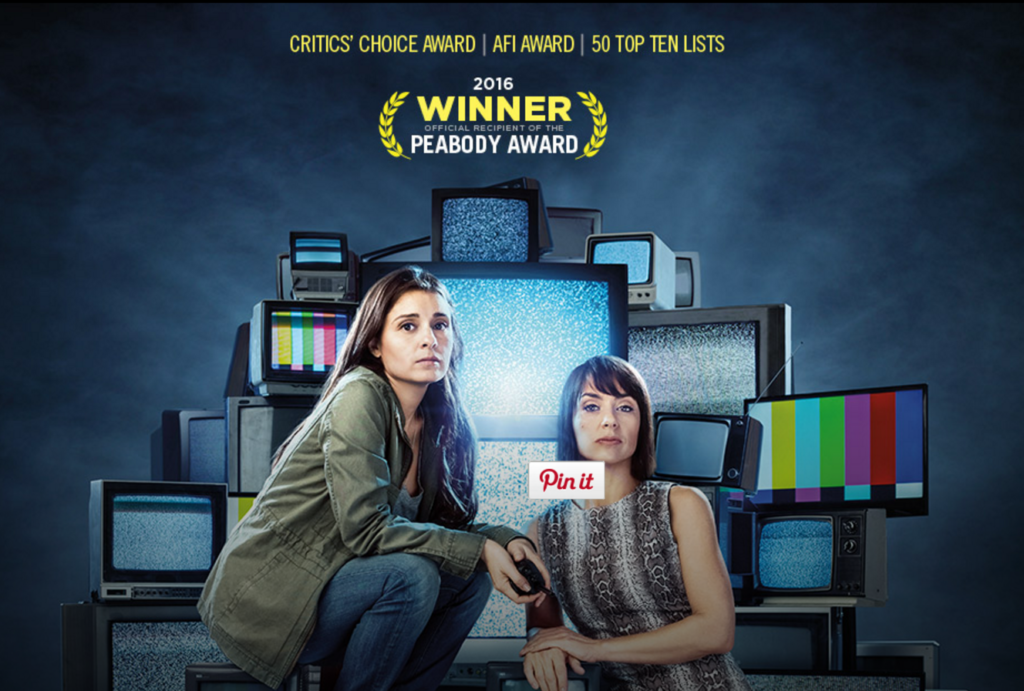 Well I am definitely excited for the return of UnReal, and early critical buzz is it's still good. Too much of last week was spent watching the so bad I can't turn away Hemlock Grove on Netflix, I was after all looking for something junky.
Barbarians Rising (Hist) Series Premiere, Monday, 9pm – The barbarian side of the rise and fall of the Roman Empire.
UnReal (Life) Season Premiere, Monday, 10pm – This was one of my favorite shows from last year a surprisingly riveting look behind the scenes of an imaginary Bachelor type dating show, Bachelor viewing not required,
Casual (Hulu) Season Premiere, Tuesday, 3am – I don't get Hulu but this is supposed to be good.
People's List (ABC) Saturday, 8pm – From People Magazine I believe they're telling us who is currently being talked about.
OJ: Made in America (ABC) Saturday, 9pm – This docuseries is supposed to be quite well done and a nice complement if you recently wrapped the FX series, don't miss the secondary episodes when they move to ESPN.
Tony Awards (CBS) Sunday, 8pm – Didn't we already just award everything to Hamilton?
Still the King (CMT) Series Premiere, Sunday, 9pm – A new half hour comedy where a one hit wonder played by Billy Ray Cyrus returns home to find he's got more family than when he left.
The procrastinator lists items that may not be on your regular season pass, though notation does not imply recommendation. Times noted are typically PST.