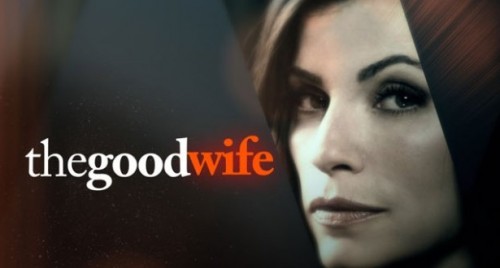 Well we're easing into it but I think we can officially categorize post Labor Day September as fall. And while I'm still waiting for a little more info on new shows to see what I'm most excited about there are some returning favorites already queued up with a season pass.
The League (Fxx, 10/3) – This is one of those off color Fx (now Fxx) series that has sort of grown on me, people who are so wrong it's right, no football appreciation required (if you like It's Always Sunny this is a nice pairing).
Sons of Anarchy (Fx, 9/9) – This show has had some uneven spots but watching the interpersonal drama, and admittedly the significant violence, and who's lying, Jax, makes it a can't miss to see where our favorite motorcycle gang ends up.
New Girl/The Mindy Project (Fox, 9/16) – Both of these shows have improved with time and with fleshing out the ensemble, they make me laugh enough.
The Good Wife (CBS, 9/21) – Last season this show really demonstrated how to shake up a longer term series, and still hold on to what makes it special; still has the best balance of weekly cases with the personal and political drama where I'm interested in what everyone is doing.
Sleepy Hollow (Fox, 9/22) – One of the critics I read dubbed this show 'bonkers awesome' and she's right, it's a ridiculous premise but the fast pace and main character dynamics keep it oh so interesting and did I mention headless horseman ridiculous?
The Blacklist (NBC, 9/22) – This one is really all about James Spader and fortunately that's enough to keep this criminal with unclear motives catching bad guys on his list interesting.
The Big Bang Theory (CBS, 9/22) – They've done a pretty good job keeping what could be a one note show going, adding to the ensemble and growing the characters a bit, but keeping the mockery in top form.
Parenthood (NBC, 9/25) – As we enter the final season we can assume that the Braverman family will not be drama free and while I haven't loved every story arc I've come to be invested, plus I would follow Lauren Graham and Peter Krause anywhere.
Brooklyn Nine-Nine (Fox, 9/28) – The latest addition to funny, again finding the balance of the could be annoying main character Samberg has been key but it's really the ensemble with the amazing Andre Braugher among others that makes it.
The Walking Dead (AMC, 10/12) – Each season has had a different feel based on where the cast is but I'm intrigued to see them back together and of course getting out of whatever fix they're in since the live people are often more of a problem than the dead ones.
The 100 (CW, 10/22) – I keep giving these relatively cheesy CW shows a shot and this one, which is basically pretty people land on earth and so far run into pretty people who survived, but I'm often a sucker for that whole moralistic creating your own society and what's really right, we'll see if this season keeps me coming back.
Grimm (NBC, 10/24) – A procedural show of the not normal variety, in that there is a world of non humans among us, and while I wouldn't say I love this show the characters and stories keep me coming back.
Elementary (CBS, 10/30) – I can't watch this show at the same time as Sherlock because they're so different in tone but I am down for seeing what our re-imagined Holmes and Watson get up to each week mostly because I like Miller and Liu.
Notable mention (those that are either a little uneven, a little passed their prime, or too fresh to see if I'm hooked): Marvel's Agents of SHIELD (ABC, 9/23), The Middle (ABC, 9/24), Bones (Fox, 9/25), Mom (CBS, 9/29)

And keep your love for a few of these shows on the back-burner until mid-season and beyond: The Americans, Cougar Town, Hannibal, Hart of Dixie, It's Always Sunny in Philadelphia, Justified, Lost Girl, Louie, The Mentalist, Orphan Black, Parks and Recreation

What are you most excited to see return?

procrastinator posted in