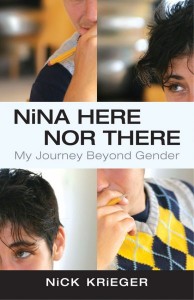 We've heard from the critics but what have I got? This year I sadly did less reading than last, though that didn't stop me from purchasing books… So while I try to up my ratio here's a look at some of the books I enjoyed. And I'm going with alphabetical order by author.
Men & Dogs by Katie Crouch – The main character Hannah is a product of her father's mysterious disappearance and she's an unlikable mess that we can't help but like, as well as the rest of her southern family she's forced to revisit along with her past, I should mention Katie is a friend of mine.
A Visit from the Goon Squad by Jennifer Egan – Parts of this book are great, introducing intriguing characters with interconnected lives, the stylistic explorations of form sometimes work but toward the end push too far in what felt like the sake of pushing it and sort of lost me.
Star Island by Carl Hiaasen – I always enjoy an eco political campy pop star romp through Florida though I think these capers have gotten even more convoluted, if they weren't so quick I don't know that I'd keep up.
Heart Shaped Box by Joe Hill – I stopped reading Stephen King some time ago, though I hate to make the comparison to his father, but I haven't had a good ghost story in a long time, even if I apparently have reached an age where I prefer to read less suspenseful text before bed.
Nina Here Nor There by Nick Krieger – A wonderful memoir that explores the lines of gender, opening up a window to a new world for many while remaining incredibly relatable and funny and touching to all, Nick is also a friend of mine.
Chronic City by Jonathan Lethem – His writings are always a touch irregular and this latest follows suit, we're never quite sure what's going on with our former child star and his new friends as they look into culture, politics, mysticism and their fair share of getting high, maybe not as compelling a tome as Fortress of Solitude but an engaging ride.
One Day by David Nicholls – We check in with Dexter and Emma each year to see how their doing individually and together, although obviously somewhat contrived the character's growth and change over the years makes an interesting tale, I did skip the Anne Hathaway flick version.
Mr Peanut by Adam Ross – I really liked a lot of this book, its dark look at relationships with the reveal of the story of a murder suspect whose wife may have choked on a peanut, as well as the parallels with the lives of the two detectives relationships, but it was a bit too convoluted to be completely satisfying.
Man Gone Down by Michael Thomas – This book quickly brought me in with its poetic look at a man on the brink, looking at his past and his present, his surroundings New York and Boston, his struggles with class and race, and his relationships, though the poetry of the language didn't keep me as engaged throughout.