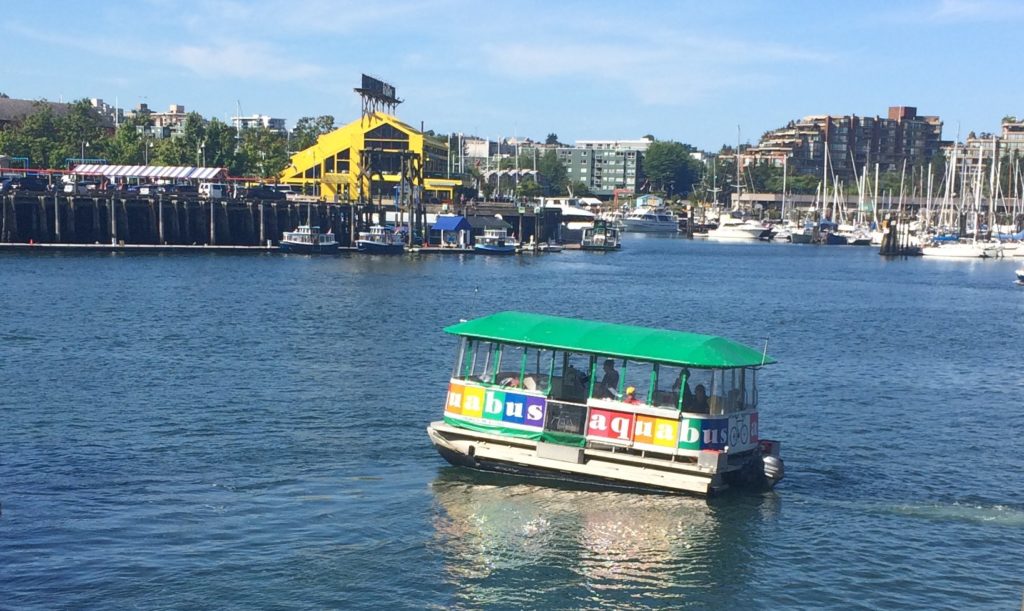 Every so often you just need to get out of town. And July ended up being a good time to visit the lovely Vancouver. Flight from SFO to YVR is just a little over two hours and with an opt to hop in a cab it was a relatively quick jaunt to the lovely Burrard Hotel. Hotel pick was based on a Travel and Leisure posting and it ended up being a great location and home base. The city is quite walkable, up Burrard, past Robson shopping, along the Sydney opera house-esque Canada Place, and then a lay of the land with a trip up the Vancouver Lookout at Harbor Centre Tower; a pretty touristy stop but great views and lots of info on various parts of the city. Then a stroll through Gastown which is just a small hood that's an interesting mix of touristy and boutiquey (did I mention the US/CAD was good?). Not quite ready for dinner Pourhouse was the perfect stop for enjoying the 1900s speakeasy vibe, listening to Sunday night live music, and a beverage and a snack. Later a taxi ride over to West for a delicious dinner, there was fish, there was pasta, it was good.
The next day started with a walk down to the adorable water taxis that take you the stone's throw over to Granville Island. It's basically a perma farmer's market, restaurant, and shop area which makes for a lovely snack and stroll. After a break to do a beer tasting at Granville Island Brewing Taproom a stroll up to catch what I had heard was great fish and chips at Go Fish, sadly a reminder to check hours because it was closed on Monday. Alas there is good food to be found elsewhere, back heading over to Yaletown and the Homer Street Cafe for a fantastic rotisserie chicken, perfect sides, and a seat at the bar for some pleasant conversation and Vancouver tips from the staff. Later a tour through the Vancouver Art Gallery for a look at impressive Monet and photography exhibits and a stroll down Robson with a little shopping. Since we're making this all about food this night brought Blue Water Cafe for a very good, very seafood dinner.
Apparently a trip to Vancouver is not complete without a trip for breakfast to Cafe Medina so get ready to wait in line for a worthwhile waffle with a selected topping, I went classic chocolate, a lavender latte, and you know I had eggs. After a little walk/shop around Yaletown, a trip over to Stanley Park and a visit to the aquarium which had quite a selection of lots of good water critters. One could spend days in Stanley Park, there's a seawall that surrounds it that's about 9k making for a perfect bike trip (note it's one way only). Or one can take the internal route via car or taxi checking out sites and then make a stop at The Sylvia Hotel bar and restaurant on your way out for a cocktail and I heard from someone that they make a mean burger. No burger for me because I was saving up my meal to visit the most upscale of my dinner stops yet, Hawksworth, a la carte or tasting menu, everything I had was delicious and a little bit interesting.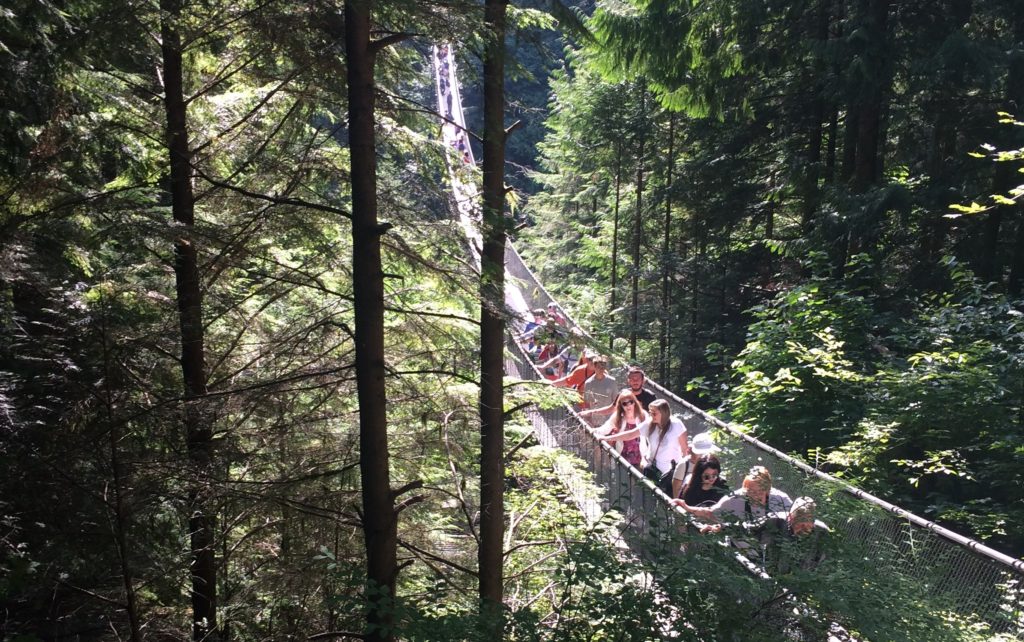 A free shuttle makes a trip up to the Capilano Suspension Bridge Park for a tour of their major sites: the suspension bridge, the treetops adventure, and the cliff walk. While getting there early to minimize the crowds is helpful, even with the throngs of people it was an impressive setup getting great views of the beautiful rainforest. Then an afternoon lunch stop at Fish Counter for some fish and chips, very low frills counter order but the selection of fish options and fresh and tastiness was well worth it. The area right around there on Main Street also makes for a decent stroll of a few cute shops. And surprisingly that evening getting a little tired of fish Lupo Restaurant for a little Italian food would fit the bill, it was a quaint set up and the food was solid if not extraordinary.
Last full day started with a visit to the Willow Stream Spa in the Fairmont Pacific Rim which was absolutely decadent (I'll follow up with a spa de da post). Time for more fish, so sushi at Miku Restaurant, the Premium sushi sampler was a great way to get a taste of their signature styles of Aburi and oshi. And another brief circuit 'round Gas Town (I had forgotten to look at the actual gas clock last time I was there, not significant but every 15 it gives a go) and a stop at Vancouver Urban Winery (which was actually a little further than I'd recommend walking for a break spot). Last official dinner dinner stop at the Royal Dinette which although named Vancouver Magazine's Best New Restaurant was a bit of a letdown. Super cute and I liked the idea of the menu options but both app and main felt a little unbalanced. Fortunately one more meal to be had, an indulgent breakfast at Jam Cafe (there was a wait here as well) before heading home well fed and relaxed!