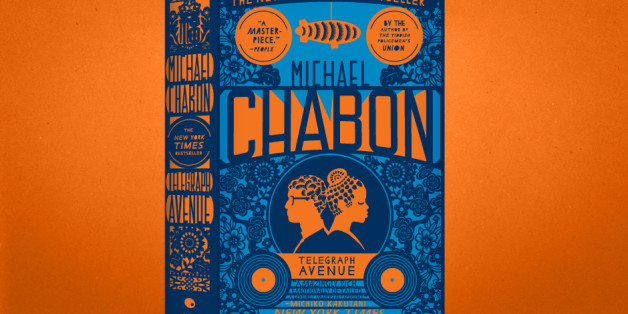 You'll note that I didn't say best books, turns out I am continuing my literary decline. I even cheated by including a couple of items started but not finished in 2015. But still a couple gems to be found, here's what I read.
Telegraph Avenue by Michael Chabon – I'd note this as the best book that I read last year, a journey into the small world in the summer of 2004, I fell for this pair of music lovers and their extended family of far from perfect people, he never fails to create unique characters and balance great language with readable page turning stories.
The Stories of John Cheever by John Cheever – I've been reading this book for a couple years now, a few stories between novels and although I might have appreciated a less 700 page 'best of' I was impressed by the breadth of pivots of stories within his clearly defined style.
Dark Places by Gillian Flynn – This kept me engaged while we followed a personal family mystery, though maybe not as compelling as Sharp Objects or Gone Girl, also soon to be a major motion picture.
Bad Monkey by Carl Hiaasen – Another irregular Florida crime drama, though these still keep me entertained they're not exactly ground breaking fiction.
A Circle of Wives by Alice LaPlante – How can the wives not be suspects when it turns out there is more than one current, the close stories of each wife and the young detective looking into them is more revealing than the actual mystery.
How It Ended by Jay McInerney – Another collection of short stories in a clearly defined style and subject matter I'm always a fan of his vibe though also best for me with some time between them.
Saturday by by Ian McEwan – I picked this book up years ago and just couldn't get into it, but with a little more time I was able to let the small and large moments sweep me in as we spend a day with our main protagonist where things take some odd turns.
Everything I Never Told You by Celeste Ng – A poignant tale of a family revealing itself as we learn about the death of their daughter that starts the book, their own personal struggles looking at aspects of race and identity are both personal and universal.
Dept. of Speculation by Jenny Offill – I can barely remember this apparent tale of marriage as the disjointed sections failed to capture me with its language and story.
A good start to this year so we'll see what happens. Always looking forward to best book recommendations, please let us know your picks in the comments.