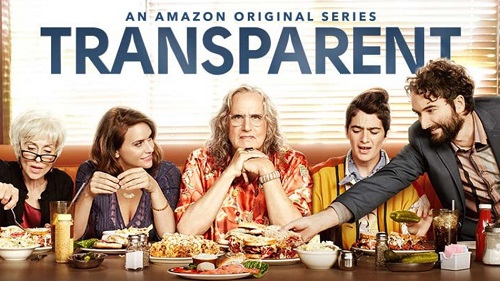 Holiday season is keeping new shows light. I haven't heard much good about the campy looking Telenovela and though all I hear are great things about Transparent I'm too cheap to dive in with Amazon Prime. Good thing I have a deep backlog.
Monday – TV's Funniest Animated Stars (Fox, 8pm), The Great Christmas Light Fight, Season Premiere (ABC, 8pm), Telenovela, Series Premiere (NBC, 10pm)
Tuesday – Kate Plus 8, Season Premiere (TLC, 9pm), Victoria's Secret Fashion Show (CBS, 10pm), Born This Way, Series Premiere (A&E, 10pm)
Wednesday – Taraji and Terrence's White Hot Holidays (Fox, 9pm), Mat Franco's Got Magic/The Illusionists (NBC, 8/10pm), The League, Series Finale (Fxx, 10pm)
Thursday – Michael Buble's Christmas in Hollywood/Dolly Parton's Coat of Many Colors (NBC, 8/9pm), Toy Story at 20/Toy Story (ABC, 8/9pm), Tamar & Vince, Season Premiere (WE, 9pm)
Friday – Transparent, Season Premiere (Am, 3am), Hollywood Christmas Parade (CW, 8pm)
Saturday – Rudolph the Red-Nosed Reindeer/The Flight Before Christmas (CBS, 8/9pm)
The procrastinator lists items that may not be on your regular season pass, though notation does not imply recommendation other than those underlined. Times noted are typically PST.