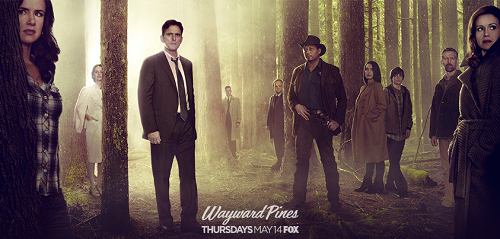 More stuff wrapping up, including Mad Men, which I might actually start. I'm not overly optimistic but will check out Pines, while trying to wrap up some more backlog and do some damage on the Netflix queue.
Monday – Girl Meets World, Season Premiere (Dis, 8:30pm)
Thursday – Party Down South 2/Pontoon Payday, Season/Series Premieres (CMT, 9/10pm), Wayward Pines, Series Premiere (Fox, 9pm), Maron, Season Premiere (IFC, 10pm)
Friday – Superstar Duets (CBS, 9pm)
Saturday – The Billboard Music Awards, An Insider's Guide (ABC, 8pm)
Sunday – 2015 Billboard Music Awards (ABC, 8pm), I Love Lucy Superstar Special (CBS, 8pm), Mad Men, Series Finale (AMC, 10pm)
The procrastinator lists items that may not be on your regular season pass, though notation does not imply recommendation other than those underlined. Times noted are typically PST.