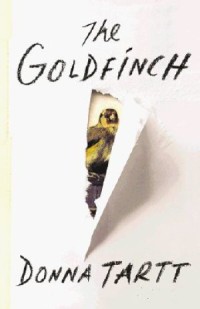 Some years I guess I don't get around to ten books to select from and I'm lucky if I read one good book. Fortunately a couple of gems in my stack, in alphabetical order.
Manhood for Amateurs by Michael Chabon – I always like to hear Michael Chabon speak, he's intelligent and yet approachable and in this book, a collection of his essays, it's like hearing him tell a bunch of sort of amusing personal anecdotes.
A Hologram for the King by Dave Eggers – I haven't read any Eggers since Heartbreaking… but this was a quick engaging tale of sales in Saudi Arabia showing a little insight into the odd world and the main character's slightly off struggles.
Gone Girl by Gillian Flynn – By now everyone has seen the film, and what I will say is that while the spirit is captured well the book of course does a much better job at drawing out the characters and drama transition, though I have an issue with likability.
Shutter Island by Dennis Lehane – I didn't love this standalone, U.S. Marshall checking out the criminally insane, as much as the Kenzie Gennaro detective series.
As She Climbed Across the Table by Jonathan Lethem – Having very much enjoyed the later Lethem I've been getting to his backlog and leave it to him for one to be more random than the next, particle physicist having problems with her boyfriend when a new discovery arises.
The Time Traveler's Wife by Audrey Niffenegger – This book has been on my shelf for ages and underestimated it based on some sort of populous doubt, but found the time traveling romance very well crafted with interesting character development forward and back in time.
That Old Cape Magic by Richard Russo – Russo is another author I try to keep up with, though I enjoyed it this tale of marriage gone awry left me feeling more down that uplifted.
NW by Zadie Smith – On Beauty is still one of my faves but I felt a little disconnected from some of these multiple POV takes on some Londoners.
The Goldfinch by Donna Tartt – I wasn't disappointed by this well reviewed book from an author I knew I could enjoy, following our 13 year old protagonist through tragedy the peculiar path and characters that follow.
Next step fix the reading light on my nightstand to read more in 2015.