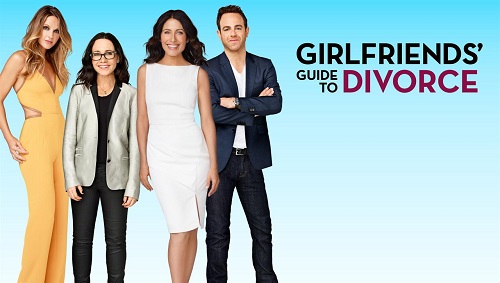 More holiday fun and a dabble into some new cable fare, neither looks amazing but I'll tune in for some chick tv and more random protectors of the mystical or such, Rebecca Romijn and Christian Kane might make the latter a good cheesy.
Monday: CMA Country Christmas (ABC, 8pm), Grandma Got Run Over by a Reindeer/Greatest Holiday Commercials Countdown (CW, 8/9pm)
Tuesday: Toy Story That Time Forgot/A Charlie Brown Christmas (ABC, 8/8:30pm), The Little Couple, Season Premiere (TLC, 9pm), Girlfriends' Guide to Divorce, Series Premiere (Brav, 10pm), Screen Machines, Series Premiere (Reelz, 11pm)
Wednesday: Christmas in Rockefeller Center (NBC, 8pm), Mob Wives/Suave Says, Season/Series Premiere (VH1, 9/10pm)
Thursday: Peter Pan Live! (NBC, 8pm), The Taste, Season Premiere (ABC, 8pm)
Friday: How Murray Saved Christmas (NBC, 8pm), A Very Grammy Christmas (CBS, 9pm)
Sunday: I Love Lucy Christmas Special (CBS, 8pm), The Librarians, Series Premiere (TNT, 8pm), The Millionaire Matchmaker, Season Premiere (Brav, 9pm)
The procrastinator lists items that may not be on your regular season pass, though notation does not imply recommendation other than those underlined. Times noted are typically PST.