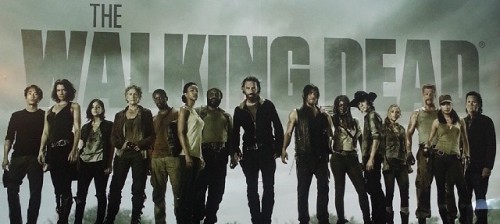 Not actually enthusiastic about Flash or Cristela, but they're new. And I don't actually get Kingdom (MMA fighter anyone) or Affair both of which are supposed to be good. And AHS this season is Freak Show and though I haven't stuck with any of these I'm intrigued by each season's new world. I guess it's Walking Dead for me, I can only assume they don't all get killed in the first episode.
Monday: The Originals, Season Premiere (CW, 8pm), Are You The One?, Season Premiere (MTV, 10pm)
Tuesday:

The Flash

/Supernatural, Series/Season Premiere (CW, 8/9pm), The Bad Girls Club/Nail'd It, Season/Series Premieres (Oxy, 8/9pm), Hotel Impossible/Resort Rescue, Season/Series Premieres (Trav, 9/10pm), America: Facts vs. Fiction, Season Premiere (AHC, 10pm), The People's Couch, Season Premiere (Brav, 10pm), Preaching Alabama, Series Premiere (TLC, 10pm), Town of the Living Dead, Series Premiere (Syfy, 10pm)
Wednesday: Arrow, Season Premiere (CW, 8pm), Ghost Hunters, Season Premiere (Syfy, 9pm), Inside Paradise, Series Premiere (Trav, 9pm), Kingdom, Series Premiere (Dir, 9pm), American Horror Story, Season Premiere (Fx, 10pm)
Thursday: Food Truck Face Off, Series Premiere (Food, 8pm)
Friday: Cristela, Series Premiere (ABC, 8:30pm), Say Yes to the Dress/Something Borrowed, Season Premieres (TLC, 9/10pm)
Saturday: Auction Hunters/Thrift Hunters, Season Premieres (Spike, 9/9:30pm), Swamp Pawn/Swamp Hunters, Season Premiere (CMT, 9/10pm), Vanilla Ice Goes Amish, Season Premiere (DIY, 10pm)
Sunday: America's Funniest Home Video, Season Premiere (ABC, 7pm),

The Walking Dead

/Talking Dead/Comic Book Men, Season Premieres (AMC, 9/10/11:59pm), The Affair, Series Premiere (Show, 10pm)
The procrastinator lists items that may not be on your regular season pass, though notation does not imply recommendation other than those underlined. Times noted are typically PST.