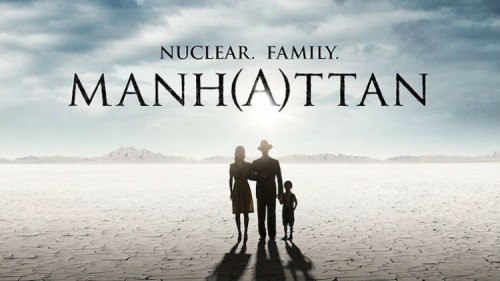 A little more reality including the latest Runway (I think we're almost only a season behind) and a new age of atomic drama from WGN.
Monday: Hotel Hell, Season Premiere (Fox, 9pm)
Tuesday: Food Fighters, Series Premiere (NBC, 8pm), Face Off, Season Premiere (Syfy, 9pm)
Wednesday: Soundclash, Series Premiere (VH1, 9pm), Who Do You Think You Are, Season Premiere (TLC, 9pm), BAPS, Series Premiere (Life, 10pm), Restaurant: Impossible, Season Premiere (Food, 10pm),
Thursday:

Project Runway

/Undone with Amanda de Cadenet, Season/Series Premiere (Life, 9/10:30pm)
Sunday: Masterpiece Mystery!: Poirot, Season Premiere (PBS, 9pm), Escaping Alaska, Series Premiere (TLC, 10pm), Manhattan, Series Premiere (WGN, 10pm)
The procrastinator lists items that may not be on your regular season pass, though notation does not imply recommendation other than those underlined. Times noted are typically PST.