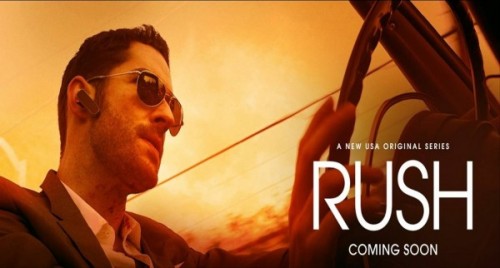 A couple new comedies to check out including undoubtedly slightly off kilter FX with relationship shows Married and The Worst. USA tries its hand at more anti heros with doc for hire Rush and successful family man turned escort in Satisfaction and a touch more odd science with genetic baby raising Lottery and the docudrama Gunslingers. Nothing looks noteworthy but might be some decent summer fare. And of course more reality.
Wednesday: My Wild Affair/Sex in the Wild, Series Premieres (PBS, 8/10pm), The Divide, Series Premiere (WE, 9pm), Make or Break: The Linda Perry Project, Series Premiere (VH1, 10pm), Virgin Territory, Series Premiere (MTV, 11pm)
Thursday: Untold with Maria Menuounos, Series Premiere (E!, 8pm), Dating Naked/#candidlynicole/Leann & Eddie, Series Premieres (VH1, 9/10/10:30pm), Don't Be Tardy, Season Premiere (Brav, 9pm), Rush/Satisfaction, Series Premieres (USA, 9/10pm), Married/You're the Worst, Series Premieres (Fx, 10/10:30pm)
Saturday: Cedar Cove, Season Premiere (Hall, 8pm)
Sunday: Flipping the Block, Series Premiere (HGTV, 9pm), Gunslingers, Series Premiere (AHC, 10pm), The Lottery, Series Premiere (Life, 10pm)
The procrastinator lists items that may not be on your regular season pass, though notation does not imply recommendation other than those underlined. Times noted are typically PST.