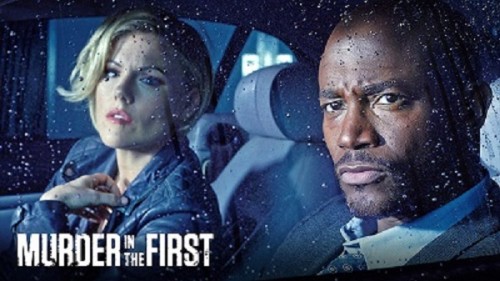 The latest murder series, In the First, is a season long case may be worth a look, as is the new I'm sure somewhat heartwarming Chasing Life. And letting the ridiculous premise go I still am enjoying Suits. I will pass on the latest reality of Smo.
Monday: Hilary Clinton (ABC, 9pm), Brazil with Michael Palin, Series Premiere (PBS, 9pm), Major Crimes/

Murder in the First

, Season/Series Premieres (TNT, 9/10pm)
Tuesday: Pretty Little Liars/

Chasing Life

, Season/Series Premieres (ABCF, 8/9pm), Royal Pains, Season Premiere (USA, 9pm)
Wednesday: Suits/Graceland, Season Premieres (USA, 9/10pm), Duck Dynasty/Big Smo, Season/Series Premieres (A&E, 10/10:30pm)
Friday: Monumental Mysteries, Season Premiere (Trav, 9pm)
Saturday: Dog and Beth, Season Premiere (CMT, 9pm)
Sunday: The Escape Artist, Miniseries Premiere (PBS, 9pm), Superjail!, Season Premiere (AdSw, 11:45pm)
The procrastinator lists items that may not be on your regular season pass, though notation does not imply recommendation other than those underlined. Times noted are typically PST.