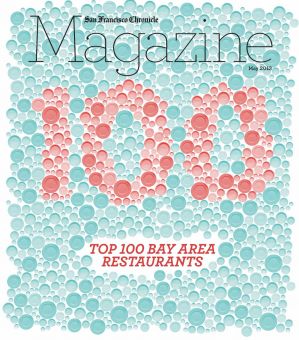 Well the year is complete. The new list is out, I've upped my numbers to 50 and just for the sake of continuity I've included next year's list. Check out my Top 100 page to see what's what.
But now that I've done it, what everyone wants to know if I've learned the best? And as much as I'd like to answer that with the straightforward name of a restaurant mostly I didn't find any one restaurant blew my mind. But I did experience what I had hoped: I tried new restaurants all of which were good, I enjoyed restaurants I wouldn't normally go to, and I experienced a great range of kinds of food, styles and old and new choices. Plus I learned a lot of other things:
Setting a very specific goal and talking to friends about it really increases the chances I'll do something
Not working makes it easier to have time to plan to and then to actually eat out
Eating out doesn't need to cost a fortune but it can
It's better to enjoy the journey than evaluate 'does this place deserve to be on the list'
I don't like all kinds of foods and ingredients and I like some more than others
I could, but I might not always want to go to a super fancy fixed price single seating kind of meal
The more people you go with the more representative options you get to experience
It's both easier and harder than you think to go to good and new to you restaurants
It's both easier and harder for your friends to join you than you think
Ok great, that's mostly not revolutionary, what do I really have to say about the restaurants on the list. Hog & Rocks and Plaj are great examples of restaurants that I might not have gone to based on description alone but were delicious and made even better by the service. Restaurants like Ler Ros represented something that was good, but perhaps we didn't order anything amazing because we just didn't see what people were talking about. Locations I branched out to and am glad for it, Piccino in Dog Patch was a pleasant surprise with everything interesting and great and Sushi Ran in Sausalito for some reason just has fresher better sushi without varying much for the standards. As to the difficult reservation and wait time, Rich Table took a glass of wine around the corner to accommodate a walk in but Ramen Shop's two hour wait couldn't be overcome, though I'm committed to giving them one more try. And honestly price point is something that came up at a few places, I don't have a problem spending a bit of dough on a dinner, but food that might have been fantastic at a lower cost got held to a slightly higher standard at places like The Abbot's Cellar and Central Kitchen.
While I'm not officially continuing in this goal I really enjoyed the process and I will continue to try new restaurants. I also hope to revisit some of the classics I haven't been to in forever like Delfina, Boulevard, and Slanted Door. And maybe use this list and many others as inspiration for my trips out. And of course there's bars…