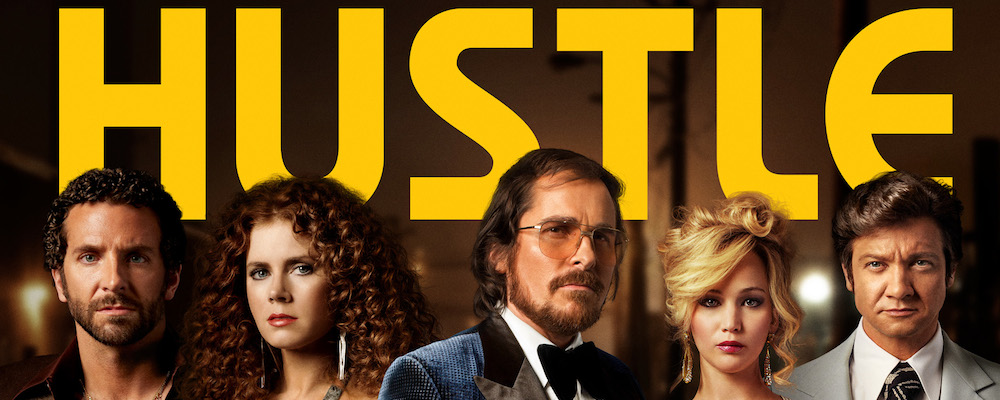 I actually caught up on movies a while ago but as usual there is something particularly daunting about throwing down with a top ten list. Of the movies that I have seen this year some just floated to the top. The order as always is pretty subjective.
American Hustle – Darned if I don't like a good hustle flick, and darned if this wasn't a good hustle flick, and not only because of the great cast; an always irresistible (to me) Christian Bale, even when he's gross he's good, but Cooper, Adams, Lawrence, Renner, and a wonderful use of Louis C.K. really didn't hurt.
Her – Spike Jonze's odd take on topics is often a hit for me but this futuristic romance with almost a seventies stylized look took me along a poignant romance path, even if I do normally hate Johansson her roboticness worked for me in this tale.
12 Years a Slave – Our protagonist gets tossed into an awful life where we are made to see in him fish out of water but what's worse, that he's not really a slave or that slavery exists? Good performances show a lot to be bothered by.
The Way Way Back – The cast and script bring charm to this coming of age tale, summer vacation with mom and her new boyfriend starts out a little rough, but our protagonist starts to come into his own, who knew a water park and its management could be just what it took, Rockwell, Collette, Carell, and Janney add lovely if not lovable character performances.
Enough Said – Second takes on romance through beautifully touching performances by Louis-Dreyfus and Gandolfini, maybe I'm getting old, ok older, but the realness in the still cinematically unreal relationships was a nice touch.
Out of the Furnace – Did I mention that I love Bale? Well he's not quite weird enough in this role for it to be my fave but when he tries to do right by his messed up brother he goes from blue collar bad company to back woods worse, violence much?
The Spectacular Now – Admittedly I often enjoy these teen coming of age tales and this slant on the 'party' guy and the 'nice' girl gives just enough of a less than typical character and path to make it feel sincere and effective.
Captain Phillips – Based on true stories make me a little crazy but I was brought along with the tense turns of the hijacking with Hank's well played captain, wondered if paying more attention to what really happened would have helped or hurt.
Dallas Buyers Club – The performances from McConaughey and Leto in particular were almost enough to make the movie, but the somewhat historical look at this '80s cowboy navigating the AIDS medical system kept our story engaging.
Much Ado About Nothing – I do love me some Joss Whedon but I also love an interesting slant on existing material and this modern setting shot on a small break at Whedon's home brings new light to the romantic Shakespearean pairing.
What were your picks and pans from 2013?