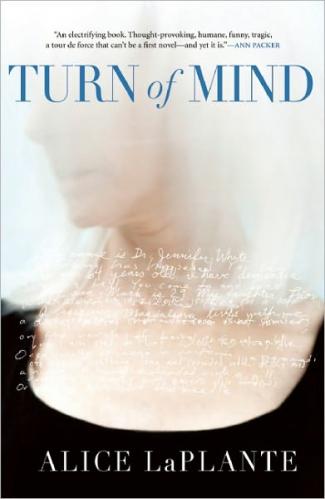 With my continued lesser readings I am not doing a lot of culling when making a list. So here's a bit about what I read last year.
Turn of Mind by Alice LaPlante – An unreliable narrator, as her memory fails, reveals details of her life plus a mystery and darned if it isn't totally compelling, I was won over by the form, the language, the characters, and the storyline.
The Family Fang by Kevin Wilson – I dig a little quirk and this artsy family drama where the kids are forced to return home to deal with their unusual parents' art/life projects hit the spot.
The Art of Fielding by Chad Harbach – College and baseball and love and other dramas collide as we take a closer look at lives that intersect through America's favorite pastime, I enjoyed spending time with these characters.
The Road by Cormac McCarthy – Dark and depressing, the walk of a man and his son in a post-apocalyptic, is it hopeful?
The Second Coming of Mavala Shikongo by Peter Orner – The author's usual lovely language looks at a volunteer teacher in Namibia, telling about his love for the titled Shikongo but also shares through story snippets to portray a greater picture.
In the Woods by Tana French – A detective gets a case that brings him back to his own childhood and we watch the investigation through the lens of what is happening and what has happened, this felt like a slight step up from my typical mystery literarily but still engaging tale.
The Girl Who Kicked the Hornet's Nest byStieg Larsson – Yeah I wrapped these up, and happy to spend a little more time with our protagonists in these slightly oddly structured crime dramas.
The Trail of the Spellmans by Lisa Lutz – Back again to visit my favorite SF detective family, who fortunately have enough odd family drama to keep them occupied whether they have cases or not.
Sacred/Gone Baby Gone by Dennis Lehane – I've still been enjoying a little walk through the backlog of detective team Kenzie and Gennaro, quick and likable page turners.
So my vow to read more may not have gone over all that well but I did stop reading at least one book I couldn't get into, turns out a Pulitzer does not for me an enjoyable book make, no go for Tinkers by Paul Harding. And I should note I know both LaPlante and Orner from my days in grad school, kudos to SF writers.
What were some of your favorite reads this year?