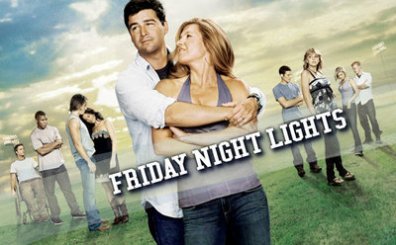 Just in case someone you know recently received or signed up for Netflix streaming, the procrastinator thought it might be time to do a recommendation round up to help with your distractions. For latest movies and all series you still might need to go to the full dvd subscription but I find enough to keep my backlog filled during my regular series downtime. I definitely lean toward the television (at least until I get a couple more series under my belt) but there are a few new and old movie options that are worth a peek as well.
TELEVISION
House of Cards/Orange is the New Black/Arrested Development – Netflix original series might be what drove you to pull the trigger and they're worth a watch (plus the backlog of earlier AD still hold up).
Buffy, Angel, Firefly, Dollhouse, Dr Horrible's Sing-Along Blog – Sometimes I just like to revisit the Joss Whedon backlog.
Battlestar Galactica/Friday Night Lights/Chuck/Terriers/The Riches/Saving Grace/Freaks and Geeks – These more dramatic series, some cut far too short and some a little long, are good slightly irregular watching.
Don't Trust the B in Apartment 23/My Boys – Some comedic fare for just a little something quick.
Sherlock/Luther/Parenthood/Sons of Anarchy – A mix of dramatic series that are still going and definitely worth a look if you have yet to get on board.
Louie/Wilfred/The League/It's Always Sunny in Philadelphia/Parks and Recreation – And a little comedy catch up for those also still running.
On my to do list: Mad Men, The Fall, Rescue Me, Top of the Lake
MOVIES
A peek at some more recent releases back into the classics:
The Hunger Games
Safety Not Guaranteed
Jeff Who Lives at Home
Hit & Run
Adventureland
Young Adult
Lars and the Real Girl
Bernie
The Kids are Alright
Zoolander
Being John Malkovich
House of Yes
Lost in Translation
Memento
The Breakfast Club/Ferris Bueller's Day Off/Clueless/13 Going on 30/Heathers – Some classics never get old.
The Italian Job, Parker, Blitz, Safe – I've developed a Jason Statham video weakness.
On my to do list: The American, Being Elmo, Cinema Paradiso, End of Watch, Extract, Flight, Drug War, Hoop Dreams, Melancholia, The Messenger, Our Idiot Brother, The Road, Tiny Furniture
Of course you can check the new releases and recently added to keep up to date. What's missing from the list?