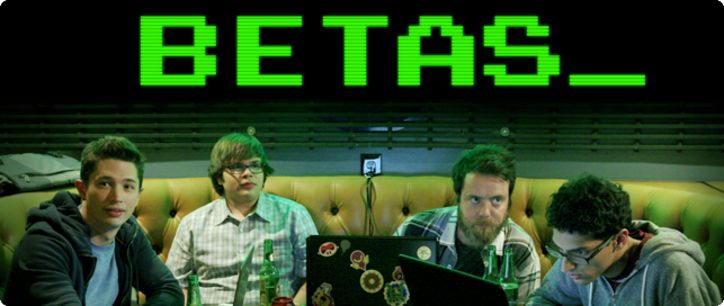 A little delay on this posting, partly because there's not much going on…
Monday
Whoopi Goldberg Presents: Moms Mabley (HBO, 9pm) – A look at the vaudeville vet.
Tuesday
The iHeartradio Album Release Party with Lady Gaga (CW, 8pm) – Gaga it up.
Risky Listing/White Collar Brawlers (Esq, 9/10pm) Series Premieres – Night life real estate and dueling colleagues.
David Blaine: Real or Magic (ABC, 9:30pm) – Watch a lot of celebrities say 'wow' at his antics.
Wednesday
How I Rock It/Alternate Route (Esq, 10/10:30pm) Series Premieres – Stylin' dudes and photographers exploits.
Thursday
You Oughta Know In Concert (VH1, 8pm) – Artists I haven't heard of perform together.
Friday
Betas (Amazon, 12:01am) Series Premiere – Misfits trying to launch their startup.
Where Were You? (NBC, 9pm) – Tom Brokaw reports on the day JFK died.
Nikita (CW, 9pm) Season Premiere – Nikita is on the run, still? again?
Saturday
Atlantis (BBCA, 9pm) Series Premiere – A search for his father leads a dude to the ancient fabled city.
Lucas Bros/Golan the Insatiable (Fox, 11pm) Series Premieres – Additions to the animation domination.
Sunday
American Music Awards (ABC, 8pm) – I really don't want to hear anything about Miley Cyrus.
Getting On/Ja'mie: Private School Girl (HBO, 10pm) Series Premieres – Comedic hospital fare and school drama.
Breaking the Faith (TLC, 10pm) Series Premiere – Leaving the religious compound.
The procrastinator lists items that may not be on your regular season pass, though notation does not imply recommendation other than those underlined. Times noted are typically PST.