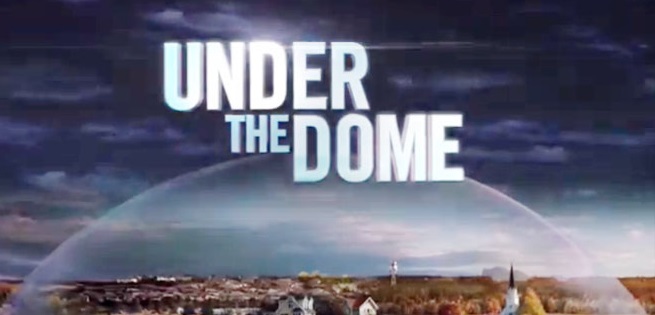 Monday
Wimbledon

(ESPN, 4am) – Coverage begins for this fortnight of tennis.

Under the Dome

(CBS, 10pm) Series Premiere – Who can resist at least a look at this new Stephen King series?
POV (PBS, 10pm) Season Premiere – Starting another season with funeral insights. 
Tuesday
Rizzoli & Isles/Perception (TNT, 9/10pm) Season Premieres – Fluffy but not necessarily great cable procedurals, though curious to see the level of crazy they bring Will/Eric McCormack back at.
Catfish (MTV, 10pm) Season Premiere – Exposing fake online relationships.
Wednesday
Big Brother (CBS, 8pm) Season Premiere – Back and longer than ever, tune in if you must. 
Thursday
X Games (ESPN2, 5pm) – They'll be showing the games from Munich, Germany through Tuesday. 
Friday
Say Yes to the Dress: Bridesmaids (TLC, 9pm) Season Premiere – Nobody seems to love their bridesmaids dresses. 
Saturday
Tour de France (NBCSN, 4:30am) – Stage 1 begins, and I am at this point planning not to watch, trying to winnow down my sports watching. 
Sunday
Dexter/Ray Donovan

(Show, 9/10pm) Season/Series Premieres – The final season of our favorite serial killer and the first of  a new Liev Scriber as fixer with complicating father Jon Voight. 
The procrastinator lists items that may not be on your regular season pass, though notation does not imply recommendation other than those underlined. Times noted are typically PST.