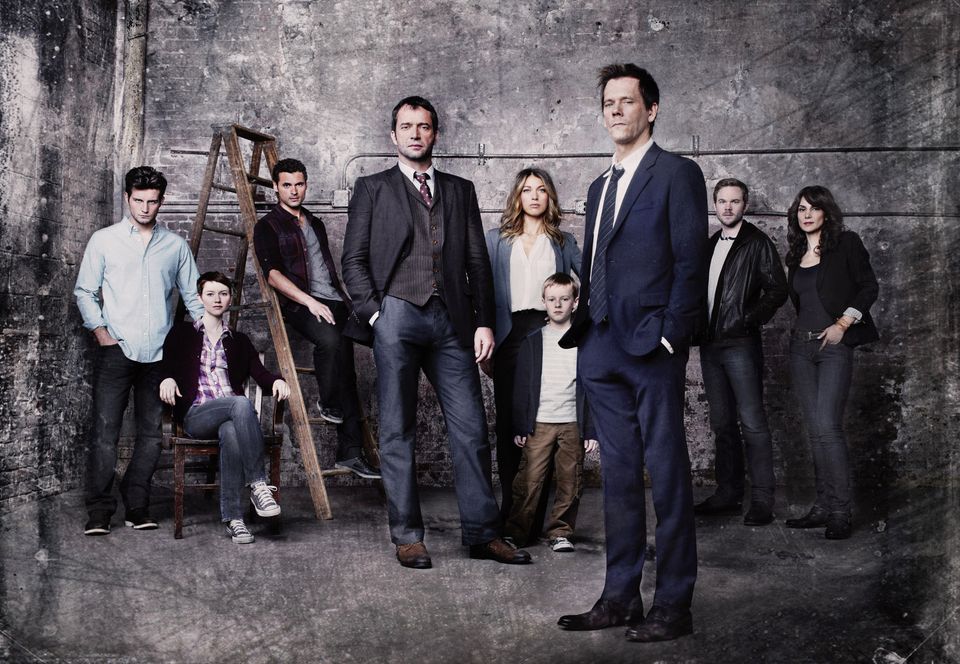 Monday
The Following (Fox, 9pm) Series Premiere – Ready to check out more degrees of Kevin Bacon as he plays a former FBI guy pulled back in by the pursuit of a killer he once captured.
Lizard Lick Towing/Swamp Hunters (Tru, 10/10:30pm) Season/Series Premieres – Was selling a bad idea, and the a family searches the swamps for relics.
Tuesday
The Taste (ABC, 8/10pm) Series Premiere – Another food competition, this one has Anthony Bourdain and Nigella Lawson.
The Ultimate Fighter (Fx, 8pm) Season Premiere – Team Jones vs. Team Sonnen.
Edge of America (Trav, 9pm) Series Premiere – Geoff Edgers travels the US for unusual fun.
Ramsay Behind Bars (BBCA, 9pm) Series Premiere – Ramsay teaches inmates how to cook in a London prison.
Wednesday
Big Rich Atlanta/Kimora (Style, 8/9pm) Series Premieres – Atlanta relationship reality and then watching Kimora Lee Simmons talke the helm of JustFab fashion co.
Thursday
Winter X Games (ESPN, various) – The winter variety of the games kicks off in Aspen.
Project Runway (Life, 8/9pm) Season Premiere – After a road to the runway, they're back, though apparently without Kors this time, and this season being a 'team' format doesn't promise for everyone getting along.
Friday
Spartacus (Starz, 9pm) Season Premiere – Looks like this is the final season.
Saturday
Australian Open (ESPN2, 12am, various) – If you haven't figured out what the time difference with Australia is you can give up by now, both men's and women's finals seem to be on at 12am, on the only grand slam not on network television.
My Big Redneck Vacation/Swamp Pawn (CMT, 9/10pm) Season/Series Premieres – Hitting Florida beaches and then selling stuff from the swamp.
Sunday
Screen Actors Guild Award (TNT, 7pm) – Honoring performances.
The Vanilla Ice Project (DIY, 10pm) Season Premiere – Ice, ice, baby.
The procrastinator lists items that may not be on your regular season pass, though notation does not imply recommendation other than those underlined. Times noted are typically PST.