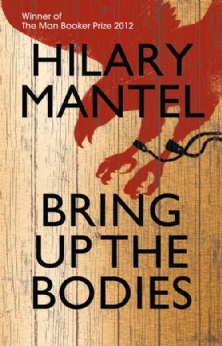 As most folks know, I don't get around to books right away. Even the paperbacks that I purchase on initial release mostly sit stacked in the corner of my apartment, so clearly I haven't gotten around to any of these. I will probably refer to this list for purchases next year and in years to come, and about now am referencing last year's list. Stay tuned for the best of what I read this year.
The Middlesteins by Jami Attenberg – Am
Telegraph Avenue by Michael Chabon – MK
This Is How You Lose Her by Junot Diaz – Ti
Hologram for the King by Dave Eggers – Am, MK, NYT, SFG
The Round House by Louise Erdrich – Am, PW, SFG
Gone Girl by Gillian Flynn – Am, JM
Canada by Richard Ford – WP
Billy Lynn's Long Halftime Walk by Ben Fountain – Am, JM, SFG, Ti, WP
Broken Harbor by Tana French – WP
The Fault in Our Stars by John Green – Am, Ti
Arcadia by Laren Groff – JM, WP
The Orphan Master's Son by Adam Johnson – Am
The Devil in Silver by Victor LaValle – PW
Truth Like the Sun by Jim Lynch – JM
Watergate by Thomas Mallon – JM
Bring Up the Bodies by Hilary Mantel – Am, JM, NYT, PW, Ti, WP
The Twelve Tribes of Hattie by Ayana Mathis – MK
Sweet Tooth by Ian McEwan – Am
Dear Life by Alice Munro – SFG
Happiness Is a Chemical in the Brain by Lucia Perillo – PW
The Yellow Birds by Kevin Powers – Am, MK, NYT
The Casual Vacancy by J.K. Rowling – Ti
Where'd You Go, Bernadette? by Maria Semple – JM, Ti
NW by Zadie Smith – NYT, Ti
At Last by Edward St. Aubyn – Ti
The Girl Who Fell Beneath Fairyland and Led the Revels There by Catherynne Valente  – Ti
Building Stories by Chris Ware – NYT, PW, Ti, WP
I feel like my suppliers for top ten book lists has shrunken, anyone have any other good lists?
Am – Amazon, JM – Janet Maslin, MK – Michiko Kakutani, NYT – New York Times, PW – Publisher's Weekly, SFG – SFGate, Ti – Time, WP – Washington Post