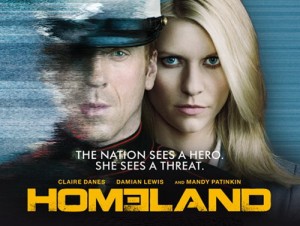 Another year, another round of emmys… I've stopped pretending I'm going to watch but here's the pertinent info:
Series: Drama – Homeland
Series: Comedy – Modern Family
Lead Actor: Drama – Damian Lewis, Homeland
Lead Actress: Drama – Claire Danes, Homeland
Lead Actor: Comedy – Jon Cryer, Two And A Half Men
Lead Actress: Comedy – Julia Louis-Dreyfus, Veep
Supporting Actor: Drama – Aaron Paul, Breaking Bad
Supporting Actress: Drama – Maggie Smith, Downton Abbey
Supporting Actor: Comedy – Eric Stonestreet, Modern Family
Supporting Actress: Comedy -  Julie Bowen, Modern Family
For a full list of nominations and recipients check out: http://www.emmys.com/nominations

I am tending to think that Modern Family is a bit on the overrated side these days but clearly I need to check out Homeland, you know as soon as it's available on Netflix streaming. What do you need to watch? What do you think should have won?

procrastinator posted in best, tv | no comments »

You can follow any responses to this entry through the

RSS 2.0 feed. You can skip to the end and leave a response. Pinging is currently not allowed.