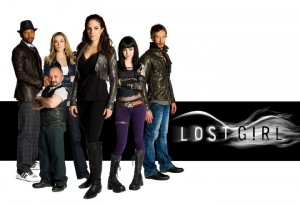 Well the shows keep coming and I am trying to keep up.
Alcatraz (Fox) – Neither the weirdness of the past prisoners disappearing nor the catching of them when they reappear in present day quite caught my attention.
Are You There, Chelsea (NBC) – A stretch to make a half hour series based on Chelsea Handlers exploits, and not quite pushing it enough or just being generic funny enough to be entertaining.
Awake (NBC) – Whether both of his experiences are waking or not I'm still slightly intrigued by the cop who uses his two post car crash realities that he passes between, one with his wife and one with his son, to solve crimes and patch up his personal life.
Bent (NBC) – So far amused enough by the Amanda Peete and dude's interactions, flirtations, and random friend hangouts… I need a contractor, and a house.
Best Friends Forever* (NBC) – Gal pals try to find the funny, I will check it out.
The Client List* (Life) – Jennifer Love Hewitt takes a scandalous (hooker?) job to support her family, it'll be bad, bad right?
Don't Trust the B— in Apartment 23* (ABC) – See a bitchy gal (Jessie's gfriend from Breaking Bad) and her new roomie, previews look dumb but who knows.
The Fades (BBCA) – I had trouble quite getting a handle on the tone for this kid-discovers-he-can-see-people-who-are-dead-but-haven't-quite-passed show, but once he used his special powers to fight the corporeal forms of them as well as fight the people who are fighting them I was hooked.
The Finder (Fox) – This Bones 'spinoff' is innocuous but mildly entertaining as a paranoid brain damaged dude and his random sidekick pals find things.
The Firm (NBC) – Based on the original flick and book, we revisit the family x years later, and I didn't make it past the first ep's conspiracy ridiculousness.
GCB (ABC) – Pretending to be a replacement for Desperate Housewives this campy soap isn't quite good but I have yet to turn away.
House of Lies (Show) – I don't get Showtime but would check it out for the presence of former Veronica Mars' Kristen Bell alone.
I Just Want My Pants Back (MTV) – A new generation of slacker hipster somewhat comedic meanderings.
Jane by Design (ABCFam) – High school student gets mistaken for a real job applicant and now must navigate school and ruthless fashionistas, I almost stuck around to see if the love interest was going to sleep with jail bait.
Lost Girl (Syfy) – I was originally concerned this might be bad, bad instead of good, bad but this tale of a sexual succubus that finds a world of otherworldly peeps and becomes a PI working both the light and the dark 'fae' with her fantasticly amusing sidekick is my favorite first pick on TiVo.
Luck (HBO) – Another channel I don't get, for a show that didn't make it past the first season… too many dead horses or too few viewers?
Magic City* (Starz) – Does anybody get this channel? 1950s Florida luxury hotel shenanigans.
Missing (ABC) – I could barely make it through the first ep of this overly dramatic Ashley Judd chasing, fighting, and screaming that she is a mother as she looks for her son.
Napoleon Dynamite (Fox) – The movie might have been amusing but a half hour animated series?
NYC 22* (CBS) – Adam Goldberg joins the latest rookie cop show, hasn't he been a cop before?
The River (ABC) – This show packed a wallop of every sci fi and horror trick in the book and I don't think the parts where I laughed out loud were supposed to be funny.
Rob (CBS) – Rob Schneider's character married a Hispanic woman and made offensive jokes, if you're going to be offensive at least be funny.
Scandal* (ABC) – Shondra Rhimes (Grey's Anatomy) brings another show to the roster and this one is about a 'fixer'.
Smash (NBC) – The making of a musical somehow didn't make me care about the any of the participants.
Touch (Fox) – Kiefer Sutherland's kid can see the relation of everything through numbers and when things go amiss he sends dad to do something, of course without talking, meh.
True Justice* (Reelz) – Steven Seagal as a cop might be worth checking for bad, bad or good, bad.
Unsupervised (Fx) – I always want to like these alt animated series but never seem to stick around.
Veep* (HBO) – Julia Louis Dreyfus returns to the small screen to play the vice president.
Work It (ABC) – Think Bosom Buddies updated but badly.
* Still to come, stay tuned to 'next week's for premieres.