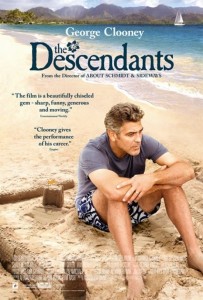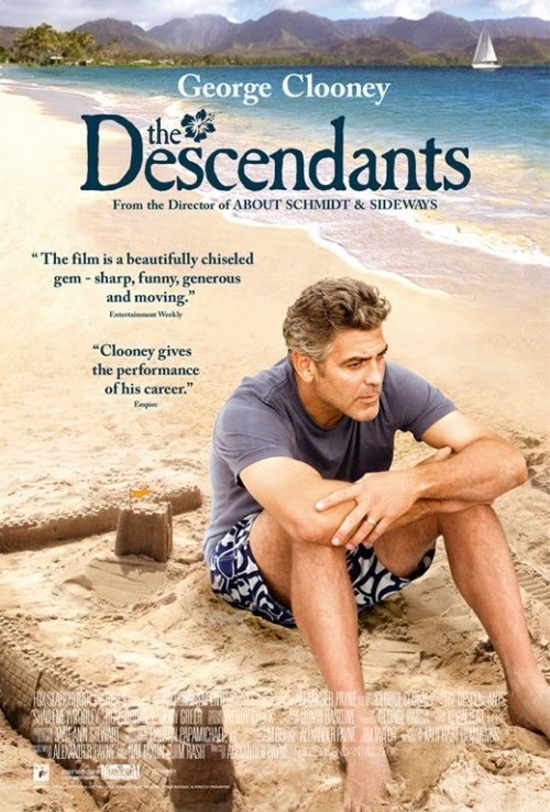 With the Academy Award nominations out I think we can take a look at what folks are talking about from this last year. This critic and nomination list is far from comprehensive but you can see who is getting some of the consensus and some of the wildcards. Those in bold are the ones I've seen to date, personally I'm taking a pass on Hugo and War Horse unless someone can make a more convincing case but I might buckle and watch The Tree of Life.
50/50 – GG
The Artist – RC, MLS, LH, PH, Sat, BAFTA, GG, CFC, PGA, LS, AA
Beginners – Got, OG, LS
Bridesmaids – AFI, MLS, AOS, MD, GG, PGA, OG, LS
Cave of Forgotten Dreams – RC
Cedar Rapids – AOS
Contagion – MD
Crazy, Stupid, Love – RH, OG
A Dangerous Method – AOS, MD
The Descendants – Sat, Got, AFI, PH, AOS, BAFTA, GG, CFC, PGA, OG, LS, AA
Detective Dee and the Mystery of the Phantom Flame – RC
Drive – Sat, BAFTA, CFC
Extremely Loud and Incredible Close – LH, AA
Fast Five – RC
The Future – MD
The Girl With the Dragon Tattoo – AFI, MLS, LH, PGA, OG
Hanna – PH
The Help – AFI, Sat, AOS, BAFTA, PGA, AA
Hugo – RC, AFI, LH, PH, Sat, MD, GG, CFC, PGA, LS, AA
The Ides of March – GG, PGA
Incendies – AOS
The Interrupters – LS
J. Edgar – AFI, MD
La Quattro Volte – AOS, MD
Like Crazy – MLS
Love Crime – MLS
Meek's Cutoff – Got, AOS
Melancholia – MD, LS
Midnight in Paris – Sat, AFI, MLS, LH, GG, PGA, AA
Mission: Impossible – Ghost Protocol – OG
Moneyball – AFI, MLS, Sat, MD, GG, PGA, LS, AA
Mysteries of Lisbon – AOS, MD
My Week With Marilyn -MLS, LH, GG
Of Gods and Men – MD
One Day – MLS
Pina – LS
Poetry – MD
Rampart – OG
Rango – RC
Rise of the Planet of the Apes – RC
Senna – PH
A Separation – OG, LS
Shame – Sat
Sing Your Song – LH
The Skin I Live In – MD
Super 8 – RC, LH
Take Shelter – Got, PH
Tinker, Tailor, Soldier, Spy – Sat, MD, BAFTA
The Tree of Life – Got, RC, AFI, PH, AOS, CFC, OG, AA
The Trip – OG
Tuesday, After Christmas – AOS
War Horse – RC, AFI, LH, Sat, AOS, GG, PGA, AA
Warrior – PH, AOS, MD
Weekend – AOS
We Were Here – MLS, LH
Win Win – PH
Young Adult – AOS
AA – Academy Awards, AFI – American Film Institute, AOS – A.O. Scott for NYTimes, BAFTA – British Academy Film Awards, CFC – Chicago Film Critics,  GG – Golden Globe Nominations, Got – Gotham, LH – Leba Hertz for SFGate, LS – Lisa Schwarzbaum for EW, MD – Manolo Dargis for NYTimes, MLS – Mick LaSalle for SFGate, OG – Owen Gleiberman for EW, PGA – Producers Guild Awards, PH – Peter Hartlaub fo SFGate, RC – Richard Corliss for Time, Sat – International Press Academy Satellite

procrastinator posted in best, movies | no comments »

You can follow any responses to this entry through the

RSS 2.0 feed. You can skip to the end and leave a response. Pinging is currently not allowed.