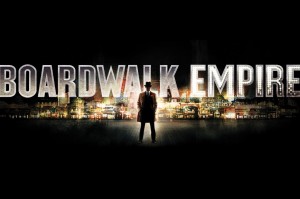 Well it's that time again, the time to reflect on the best of the year that's passed. A tv season doesn't quite follow the annual flow but I'll go with it and note what critics are touting as the best of the year.
Abbreviations follow the alphabetical listing and links to posted lists are at the end.
Stay tuned to see what made my personal top ten list.
30 Rock (NBC) – EN, AFI, TG, KT, GG, Sat
30 for 30 (ESPN) – AS, DF
Archer (Fx) – TGBetter Off Ted (ABC) – MR
The Big Bang Theory (CBS) – E, GG
The Big C (Show) – AFI, GG, Sat
Boardwalk Empire (HBO) – SK, MR, EN, JP, AFI, JL, TG, AS, TVG, GG, Sat, DF
Breaking Bad (AMC) – SK, MR, JP, AFI, TG, AS, TVG, KT, Sat, DF
The Choir (BBCA) – TVG
Chuck (NBC) – E
Community (NBC) – EN, E, JL, AS, KT, DF
Cougar Town (ABC) – MR
Damages (Fx) – SK
Dexter (Show) – SK, E, GG, Sat
The Event (NBC) – SK
Friday Night Lights (DirTV) – SK, E, JL, KT, Sat, DF
Fringe (Fox) – MR, E, JL, KT
Glee (Fox) – E, AFI, TVG, GG, Sat
The Good Wife (CBS) – MR, EN, JP, JL, TVG, KT, GG, Sat
Great Migrations (NatGeo) – TG
Grey's Anatomy (ABC) – E
How I Met Your Mother (CBS) – E
The InBetweeners (BBCA) – TG
In Treatment (HBO) – EN
It's Always Sunny in Philadelphia (Fx) – TG
Justified (Fx) – JL, TVG, KT
Life (Disc) – TG
The Life and Times of Tim (HBO) – TG
Lost (ABC) – MR, E, TG, TVG
Louie (Fx) – EN, JP, E, TG, AS
Mad Men (AMC) – MR, EN, JP, E, AFI, JL, TG, AS, TVG, KT, GG, Sat, DF
Men of a Certain Age (TNT) – TG, KT
Modern Family (ABC) – MR, E, AFI, JL, TG, TVG, KT, GG, Sat
Morning Joe (MSNBC) – SK
Nurse Jackie (Show) – GG, Sat
The Pacific (HBO) – JP, AFI, TG , AS, TVG, DF
Parks & Recreation (NBC) – MR, JP, E, JL, TG, AS, KT, DF
Party Down (Starz) – MR, JP, E
Raising Hope (Fox) – E, Sat
Rubicon (AMC) – MR, JP
Sherlock (PBS) – TVG
Sons of Anarchy (Fx) – SK, E, TG
Spartacus (Starz) – MR
SpongeBob SquarePants (Nick) – SK
Terriers (Fx) – MR, EN, JP, JL, TG, AS, TVG, DF
Treme (HBO) – EN, TG, AS
True Blood (HBO) – E
The Tudors (Show) – Sat
United States of Tara (Show) – EN, Sat
Vampire Diaries (CW) – E, DF
The Walking Dead (AMC) – SK, E, AFI, TG, TVG, GG
Work of Art: The Next Great Artist (Brav) – KT
AFI – American Film Institute, DF – Daniel Feinberg for Hitfix,  SK – Entertainment Weekly, MR – Maureen Ryan for TV Squad, EN – Emily Nussbaum for NYMag, JP – James Poniewozik for Time, E – Dramas and Comedies, GG – Golden Globe Nominations, JL – Jace Lacob for the Daily Beast, KT – Ken Tucker for EW, TG – Tim Goodman for Hollywood Reporter, Sat – Satellite Awards, AS – Alan Sepinwall for Hitfix, TVG – Matt Roush for TVGuide