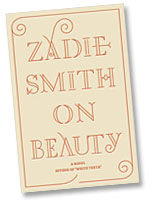 Well another year of not reading enough to really recommend much, so I decided to pull together some picks from the past two years. In alphabetical order:
Oryx and Crake by Margaret Atwood – Telling the tale of the end of civilization in the not so distant future Atwood brings us along for the tale of how it all happened through perhaps the one surviving man.
JPod by Douglas Coupland – I don't miss a Coupland (Microserfs and Generation X are still the faves) and dug his latest somewhat random, tied to current times tale of life in the cubicle zone with game developers.
Another Bullshit Night in Suck City by Nick Flynn – A tough but engaging memoir as Flynn tries to beat the 'like father like son' curse of writing and drinking and homelessness.
Water for Elephants by Sara Gruen – This book was all the rage for a while for good reason, super readable and compelling story of the drama of life with the traveling circus.
Never Let Me Go by Kazuo Ishiguro – From their days in boarding school to life as adults it's intriguing to see how the unusually special students live their lives.
The Know it All by AJ Jacobs – I was amused and felt a little smarter as I followed the author on his real life quest to read the Britannica a to z relating it all to life, well his life.
I Am Legend by Richard Matheson – When this Will Smith movie came out my dad handed me a tattered copy of the book it was based on, and for a vampire/plague tale first told in 1954 it holds up quite well (much better than the movie).
The Good Life by Jay McInerney – I always find McInerney super readable (Bright Lights, Big City and Brightness Falls would be my favorites of his) and enjoyed this take on romance and family around ground zero after 9/11.
Bel Canto by Ann Patchett – The hostages and captors create an unusual life in their standstill, impacted by one man's love of music and a little bad timing.
On Beauty by Zadie Smith – Structurally based on Howards End this family drama filled with academics, race, adultery and all that good stuff is compelling from start to finish, my favorite of this author.
And of course there are the critics picks of books actually written in 2008.