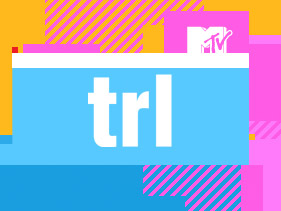 I have to admit that I knew I was old when TRL had been on for a while and when I finally heard about it, it took me a little while to figure out what TRL stood for. Do you know? Do you care? So after ten years Total Request Live is leaving the air. Since I discovered TRL I haven't learned much more. Other than it was once the home of what I think of as a pre Ryan Seacrest, Carson Daly.
I was recently being nostalgic and commenting on how I was so delighted that my family was one of the first cable adopters, for movies, but I got the benefit of early MTV. Videos used to be such a huge part of how I experienced and remembered music, who could forget A-Ha dudes popping from animation to real life.
But now… I don't watch videos, and I'm not sure that it's just because I'm not as young and plugged in as I once was. A quick look at MTV scheduling confirms that there are no videos scheduled. I guess I just go back to this generation's music device and turn on my iPod.